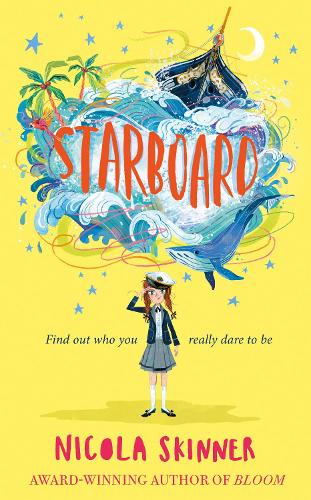 Rather a long time ago now, when I was a student at Polytechnic (I'm showing my age again), there were times when I would be too lazy to walk the short distance to my lectures and instead hopped on the bus which would drop me on Isambard Brunel Road. This was quite a depressing street – all brick and concrete – and not at all, in my opinion, a fitting tribute to the memory of the great civil engineer, if only because it dropped the Kingdom part of his name which I felt should have been included.
Fast-forward twenty years, and I was working as a 1:1 in a mixed Years 3 and 4 class who started a history topic, focussing on the great man and in particular his vision in creating the SS Great Britain – a ship which revolutionised ship-building and without which modern ships may never have been developed. For the 30 young children in the class, the topic was one which engaged and excited them hugely, and is one that sadly, as a teacher now myself, I have never had the joy of sharing.
Something which I am enormously looking forward to sharing though, is this title from author Nicola Skinner, in which the great ship is vividly brought back to life to inspire a new generation of children and – I suspect – a great many adults through the eyes of Kirsten, our 11-year-old heroine, who first encounters the vessel – now a museum – on a school trip.
Kirsten, is not just any ordinary schoolgirl, she is a celebrity thanks to the reality-TV programme in which she stars alongside her father. Not popular with her classmates, who have all gone ahead of her, as she takes a good look at the ship on arrival – admiring its lines and beauty – she senses that the ship is longing to be out at sea. Hurrying to catch up with the rest of her party, she trips as she boards the ship with the result that she ends up with splinters of the decking embedded in her hands.
When the tour guide, Pat, encourages her to join in with her classmates in dressing up with the clothes provided, Kirsten turns her nose up at the idea and is reminded by her teacher than in school her fame has no meaning and she is expected to join in all of the activities alongside her peers. Trying to re-establish the public profile she believes she needs to project, Kirsten tells the guide that she is to appear on a popular talk show in a few days' time before rummaging through the clothes and pulling out a captain's hat, which she puts on.
Pat leads the visitors around the ship – explaining what life on board would have been like but, as the children leave to eat their lunches, Kirsten finds herself being left behind. Unsure as to how this has happened, she tries to find her way off and ends up in front of a door marked Captain's Cabin, which she opens. Laid out on the table within the room is a map, which to her astonishment starts to communicate with her before telling her that it will be reading her in order to work out a route. Believing this to be part of the props on the ship, Kirsten is not concerned at first but when she manages to find her way back on deck where she is greeted by classmate Olive, who has been sent to look for her, the trip starts to take a very different direction.
As Olive tries to chivvy Kirsten along, the ship starts to move of its own accord and they both quickly realise that things are very much not as they should be. Not only does the ship appear to have a mind of its own, but the two girls are stuck onboard without an adult to take charge of the situation. Returning to the Captain's Cabin, the map tells the bewildered Kirsten that she is linked to the ship now and that they are headed to the first of several destinations, explaining what will happen in a series of riddles. With no way of getting off the ship, what will happen to the girls? Will they be rescued before they can work out the meaning of the riddles? How is the ship moving of its own accord? And will Kirsten make it back in time for her big TV interview?
I have to be honest – I'm not particularly interested in celebrity culture, and all that goes with it, but I know a great many people are. Certainly when I was a child there were people who were extraordinarily famous, but as a society we didn't have the obsession with fame that we seem to now. Possibly, this was a good thing and I guess there is no going back but it does concern me sometimes how normal the children I teach seem to think this is. At the tender ages of nine and 10, there are always those who can tell me the ins and outs of every episode of programmes like I'm a Celebrity: Get Me Out of Here, and who – when I ask them what they aspire to as a career – tell me they are going to be influencers or YouTubers. For many, I suspect this is all pie in the sky but there are always those whose interest in how they should present themselves is, at the very least, a little concerning.
Here, it is very evident that Kirsten's life is not all that it is cracked up to be. She and her father are a brand, and are marketed as such, meaning that she is missing out on the childhood to which she is entitled. Her gradual realisation of this, through the companionship of Olive – a girl who at first Kirsten believes to be worthless and dull – the ship, and its non-human residents will send a very powerful message to the book's readers that fame is not all it is cracked up to be, and the importance of having a strong sense of self-worth, particularly with respect to physical appearance and weight.
I would be doing this book a great disservice if I failed to mention the ship itself. Quirky and original in equal measure, it is the character of the ship that pulls all of the threads of the story together. Once the queen of the ocean, and now condemned to the stationary life of a museum playing host to groups of visitors, the ship is determined to have one last adventure and – in common with Kirsten – also has much to learn about the world around her and herself. By creating a living, sentient vessel, Nicola Skinner has breathed new life into this icon and will surely encourage a great number of children to take not only an interest in its history but also an interest in engineering. With such a combination of strong female characters in the two girls and the ship, I am hopeful that girls reading this will see STEM subjects as ones that are open to them and spark their interest.
This is probably one of the longest middle grade titles I've read at 400 pages, and I suspect that this might discourage a few readers from picking it up, which would be a shame. There are some quite humorous parts in the book, which I know many of my class would appreciate, as well as some great illustrations by Flavia Sorrentino which together make this a very engaging read and it is one that I would say is perfect for confident readers in upper KS2, or as a shared read for Year 4 children. Huge thanks must go to Toppsta and Harper Collins Publishers for my gifted copy. A wonderful 5 out of 5 stars.