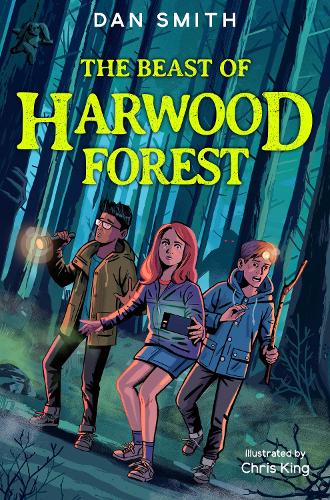 Every year, when we enter the summer term, I reflect on how much my class has changed over the past few months. This year has been one like no other, not just because of the lockdown that we had after Christmas but because this is the first year since I started running my little library that I have been able to share my collection of books with the children I teach since they came to me in September. I can't claim that it is as a result of this but, for the first time ever, I walked around my class last week and didn't see any books by that author – something which pleased me enormously – and which, even more excitingly, was then followed up by a couple of my more reluctant readers discussing what they were planning on reading next on the gate as I dismissed them that afternoon.
Not only has my class changed, but I have too. I am now reading a much broader range of books and have been focussing on titles lately which I am hoping will not only hook in those reluctant readers, but will keep them hooked. With them in mind, when I was offered the opportunity to read and review this title I stuck up my hand straight away, because those children are now starting to move away from funny books and I have been asked several times recently for scary ones such as this.
It is on the coach to Harwood Forest that we meet trio of friends Pete, Nancy and Krish who are on their way to spend a short time away on a Geography field trip. Approaching the site, Pete's attention is caught by some derelict buildings which a sign tells him are out of bounds due to danger of death but a distracted Nancy and Krish do not notice them.
After unpacking, the three of them head to the Green and are treated not only to a barbeque but a creepy story from one of the camp leaders which sets them up for their stay. Pete takes advantage of the opportunity to ask about the buildings he saw and is told that they were part of the Harwood Institute and are within the forest which is off-limits. Before he is able to ask any more questions, the school party is sent back to their dorms ahead of lights out.
A restful night is not on the cards, however, when the trio's sleep is disturbed by strange screaming and the following night they vow to go to investigate. It is not long though before the three friends find themselves lost in the forest. Lost, but apparently not alone and it will take all of their presence of mind if they are to avoid falling prey to the Beast of Harwood Forest…
Pete, Krish and Nancy are a wonderful combination of characters, who complement one another perfectly. When they find themselves lost in the forest, they work together to try to resolve the problems they face and each cares deeply about the others, which – as an adult reader – I was delighted to see. Although residential trips such as the one portrayed here very often include team-building activities, children frequently need a lot of support and encouragement to work together and this story would be a great starting point in class to discuss not only the importance of collaboration but also how each individual brings a different but equally vital set of skills and abilities to the situation – an idea that some children struggle to grasp as they progress through school.
I said earlier that I have been asked recently for scary titles by my less confident readers, and here I think I have hit the jackpot. Chris King's glorious cover makes it abundantly clear from the off that this book is not going to be one of those fluffy books that leave me cold. Here is a title which is accessible to those children, is packed with the street cred that shorter titles often lack, and is – above all else – genuinely scary. If, like me, you have not read the title preceding this one, the incredibly popular The Invasion of Crooked Oak, do not fear – this works perfectly well as a standalone title and is one that I know I will not be able to keep on the shelf when I take it in to school.
Crooked Oak is a title which I've now added to my TBB list, and I am very much looking forward to reading and sharing that story too. Scrolling through my Twitter feed at the weekend, I was delighted to see author Dan Smith hinting about Book 3, which is something I know a lot of readers will be keeping a keen eye out for. Until then, enormous thanks to publisher Barrington Stoke for my review copy, received ahead of publication on 6th May. A monstrous 5 out of 5 stars.