This is (as my nearest and dearest will confirm) a very rare picture of me but one of my New Year's resolutions was to be braver so here I am!
This is a list of those books that I'm eagerly anticipating. Some are sequels to ones I've really enjoyed while others are reads that have sparked my interest. I've tried to keep them in order of publication, but Covid has delayed some so a few are out of sequence.
The Wild Before by Piers Torday
Oh my goodness me, I was beyond excited when this cover was revealed in my Twitter feed a few months ago. I absolutely adored The Last Wild trilogy and this prequel promises to be more of that sublime storytelling mixed with a strong environmental message. Was expected March 4th 2021, now due 19th August.
Shadowghast by Thomas Taylor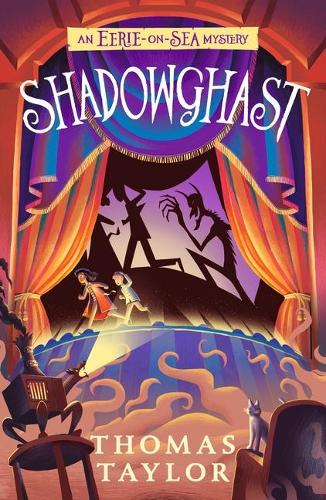 I've shouted long and hard and then shouted a bit more about how much I've enjoyed both Malamander and its sequel, Gargantis. This will be a welcome return to Eerie-on-Sea to see if Herbie and Violet are any closer to finding out what has happened to her parents. Promising a creepy magician and an ancient legend telling of a creature made of darkness that devours the shadows of the living, if I could only choose one book from this list then this would be the one.. Expected – with a great deal of patience on my part – September 2nd 2021.
The Beast and the Bethany 2
The Beast and the Bethany is a deliciously dark read, telling the story of Ebenezer Tweezer whose continuing youthfulness at the age of 512 is down to the consumption of a potion produced by The Beast in return for its being fed. When The Beast demands to consume a child, Bethany is brought back from the local orphanage with the intention of being his meal. But Bethany has no inclination to be eaten and Ebenezer will have to reconsider his plans if he wishes to continue to defy mother nature… Due 30th September
Utterly Dark by Philip Reeve
Philip Reeve is another of those genius writers whose ability to create convincing and imaginative new worlds guarantees a fabulous story every time. This brand new title is set in the early 1800s on the remote island of Wildsea where the Dark family have acted as Watchers – those responsible for both keeping a look-out for mysterious islands believed to appear on the western sea, and guarding Wildsea against a terrible monster which is said to live on them. After the current Watcher mysteriously drowns, his young ward Utterly has to take on the role herself. Expected September 2021.
The Puffin Portal by Vashti Hardy, illustrated by Natalie Smillie
The follow up to the gorgeous The Griffin Gate, this second shorter title for the publisher Barrington Stoke promises more adventure for Grace and her family in an accessible title which is sure to be a hit not just with dyslexic and more-reluctant readers, but for younger readers who just love a shorter title without compromising on content. Expected 2nd September.
The False Rose by Jakob Wegelius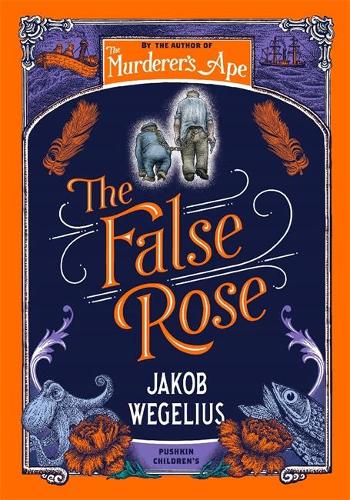 This sequel to the incredible The Murderer's Ape is certain to be an enormous hit when it is published on October 7th and promises another astonishing mystery for everyone's favourite fictional gorilla to solve.
Silverborn by Jessica Townsend (Morrigan Crow 4)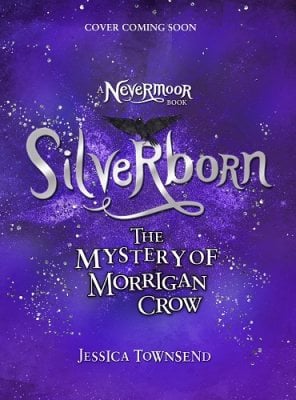 The Nevermoor series just gets better and better and with Morrigan's destiny taking an unexpected turn in Hollowpox, I know there will be many readers desperate to find out what happens in his title due October 13th.
The Chime Seekers by Ross Montgomery
Ross's incredible The Midnight Guardians was one of my favourite books of 2020 and one my class absolutely loved when I shared it with them. Promising shades of the film Labyrinth and evil faeries, this folklore-inspired tale promises to be a real belter. Expected November 4th.
The Weather Weaver 2 by Tamsin Mori
Due March 2022, I know nothing at all about this book as I type other than it will contain more adventures for Stella and her pet cloud, Nimbus. The first book is an absolute delight – full of charm and magic, and I am anticipating this being more of the same to delight its readers.
The Strangeworlds Travel Agency: The Secrets of the Stormforest (TSTA 3) by L. D. Lapinski
With Book 2 (The Edge of the Ocean) ending with that revelation, April 2022 is going to be a long time coming for fans of this brilliant series. As I write, I know nothing about this other than the title, but that will be enough to whet many readers' appetites.
The Ministry of Unladylike Activity by Robin Steven
A sister series to the enormously popular Murder Most Unladylike titles is always going to be a welcome thing. This, the first book, is set during WWII and sees Hazel Wong's younger sister May being roped in to spy for the British government. Sure to be packed with the author's trademark observations and sense of adventure, I for one am going to struggle to wait for this book expected August 2022 in hardback.
Book a free consultation today.